Pre-Press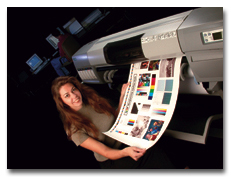 We maintain a state-of-the-art pre-press department using the latest software available on both Mac and PC platforms. We accept your files on a variety of media, as well as via email or FTP site. Our pre-press department is environmentally safe using only a minimum of chemicals.
- Full color scanning and digital retouching
- Contract color proofs from our HP 5000
- Online proofing available
- Expert advice on demand!